As Licensed Public Adjusters, our expert team at CJ Claim Services has over 15 years of experience managing residential and commercial claims resulting from storm damage, hurricanes and other major weather events. We have a comprehensive background in insurance adjusting, construction, and restoration. We can confidently say that we know claims inside and out.
We're a family-owned business, and we know the devastation that you face after a major weather event, whether it's loss due to fire, water, flood, wind, hail, or hurricane. We walk you through the process, every step of the way to ensure your claim goes as smoothly as possible. Our goal is to make sure you get a fair and balanced claim settlement so you and your family can get your life back to normal.
Christopher Johnston, CEO & Licensed Public Adjuster
As an industry leader, Chris knows the insurance claim process, inside and out. Chris has over 15 years of experience and an extensive background in public adjusting, insurance adjusting, construction, restoration, emergency services, estimating, supplementing, large loss claims, and project management. Chris founded CJ Claim Services to help property owners navigate the confusing claim process. As a Licensed Public Adjuster in FL, GA, TX, LA, CT, NJ, NC, Chris successfully advocates for fair and balanced settlements for his clients.
Chris has worked many claims due to catastrophic weather events including Tropical Storm Irene and Superstorm Sandy, Hurricane Matthew, Hurricane Harvey, Hurricane Irma, Hurricane Michael, and Hurricane Ida. After witnessing firsthand the high number of property and storm damage claims that were wrongfully denied or underfunded by insurance companies, Chris launched CJ Claim Services to help homeowners and businesses through the property loss recovery process to obtain fair and balanced settlements.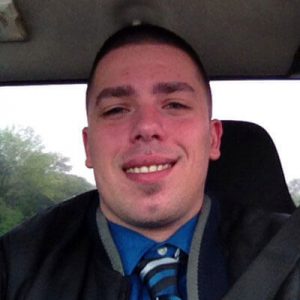 Dedicated to providing the most advanced level of service, Chris holds leading industry-leading education and certifications including: Certified General Adjuster (CGA), Certified Property Appraiser & Umpire (CPAU), HAAG Certified Inspector, WIND Certified Umpire®, WIND Certified Appraiser®. CJ Claim Services is a proud member of the National Association of Public Adjusters (NAPIA), Florida Association of Public Insurance Adjusters (FAPIA), Insurance Appraisal & Umpire Association (IAUA), and the Windstorm Insurance Network (WIND). With a love of numbers, Chris earned his Associate degree in Accounting from Binghamton University.